HOW TO START COOPERATION
Jednostavni Koraci za
Collaboration in the long run
01
Idea
We will turn your ideas into reality and realize them in the best possible way.

02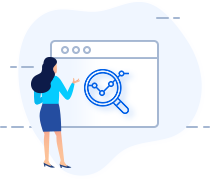 Search
If you have competitors in the business, we will be happy to beat them with our strategy and make you a leader in the business.
03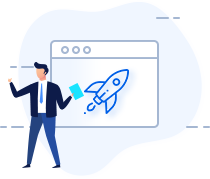 Making of
We will create your web site within 8 to 10 days from the day of ordering.
DEVELOP YOUR BUSINESS
YOU WILL BE COMPLETELY WITH US
DOMINATE MARKETING BY THE MARKET
What is content marketing?
Content marketing is marketing technique create and distribute valuable, relevant, and consistent online content that will attract and engage a clearly defined audience with the ultimate goal of conversion - buying products or services, getting new newsletter subscribers and most importantly, getting loyal clients. 
Content marketing can create loyal customers
You've heard the term Content marketing many times before, but you still don't know what it really means, and you're too embarrassed to ask someone. Congratulations, this article is like made for you!

Content marketing comes down to giving information.

In other words, it is the marketing through which businesses exchange educational, entertaining and insightful information which will ultimately give readers some value and improve their lives.
Social Media Marketing (SMM) is a part of internet marketing that is used by social networks as a marketing tool. The goal of SMM is to create content that users will share on their social network to help brand your business and extend your reach to potential audiences and customers.
Also, it is important for better positioning your site on the search engine.
SMM helps companies get direct feedback from customers (and potential customers), which makes the business itself more accessible. The interactive parts of social media give customers the opportunity to ask questions and discuss various issues, so they feel more connected to your business. SMM leads you to build and maintain great relationships with your customers, and once that relationship is established you will create ambassadors for your business to convey your messages and values.
That's the best you can get.
What is Application Development?
Application development is the process of creating a computer program or set of computer programs to perform the various tasks that a business entity requires. From monthly cost calculations to reports generated from sales, applications help businesses automate processes and increase efficiency. Each application development process follows the same steps: request collection, prototype design, testing, implementation, and integration.
When ready-made programs cannot meet your specific business requirements, the best option is to develop a custom application. You can do this on your own or hire a developer to do it for you.
What is SEO Optimization?
SEO (an acronym for Search Engine Optimization) is the process of designing, writing, coding, programming, and scripting your site for better search engine ranking. SEO has the task of ensuring that through a series of actions, the site is easier to reach the pages of Google and other search engines for the keywords we have defined that are related to the content that the site offers.
A very large percentage of people who search for something on the internet search through search engines. By dropping search results, almost 90% of people view only the first or second page of search results. This is why SEO exists. The goal is to optimize your search engine results page (SERP) for optimum optimization, and therefore get a lot of new visitors.
Meta tags are a piece of HTML code that is visible only to the person who is looking for it. These bookmarks are not visible and cannot be found directly in the web browser from the user's site. They are used to provide information to search engine bots, also called spiders and crawlers. The information they provide includes keywords, meta descriptions, and a website title. Some browsers do not use this information while others display it.
Web development or Internet software development represents the various tasks that are performed during the development of web pages or web applications for the Internet (World Wide Web) or Intranet (Private Network). Levels are published with a version and can range from the development of the simplest static web pages, all of which can be made to the most sophisticated online e-commerce application.
Internet software development is the complete preparation and creation of web pages. By Internet software we mean: web design, programming, database programming, server administration, content management, marketing. Most are sold through the Internet of software that is considered to be administration and programming only, and the general acceptance is that web development is only a subset of web designs, which is not true.
The term web development includes processes such as web design, content creation and development, programming, database development, server and network configuration, content management, e-commerce development, marketing, etc. In everyday speech, under the term web development only web design and content administration are implied.
In the case of a larger organization or business, hundreds of people (web developers) can number development teams. For a small organization, only one or two people are sufficient for such jobs.
PPC advertising (Pay per click) is an internet marketing model where an advertiser only pays when someone clicks on his ad. Google search advertising is one of the most popular forms of PPC advertising.
It divides Google advertising into two parts: advertising on their advertising network or PPC advertising (ads you can see while you search on Google search engine) and serving ads on your site (monetization of your website). In this article, we will address the first type of ads.
You can easily identify PPC advertising by the green "Ads" or "Ads" label, located above and to the right of the results for the search term. If you need short-term impact, ads like these are the best way to get visitors to your site before it (highly) ranks on search engines for specific keywords.
CHOOSE THE PACKAGE YOU WANT
DISCOUNT FOR EXISTING CUSTOMERS
If you are one of our clients (Advertising, Website Design), please let us know, we can charge you an additional discount.
Standard
€ 79.99
Monthly package
Maintaining FB / Instagram page
30 posts a month
Discount on other WebOpcija packages on offer
Photoshop posts 10 pieces
3 videos
Order
Economy

€ 89.99
Monthly package
Maintaining FB / Instagram page
40 posts a month
Discount on other WebOpcija packages on offer
Photoshop posts 15 pieces
6 videos
Order
Executive

€ 99.99
Monthly package
Maintaining FB / Instagram page
50 posts a month
Discount on other WebOpcija packages on offer
Photoshop posts 25 pieces
10 videos
Order