PROJECTS
List of Our Projects
If you are interested in our clients / partners, you can find them in the photos below.
HOW TO START?
Five Simple Steps
for Business Success
01
Idea
We will turn your ideas into reality and realize them in the best possible way.

02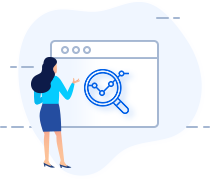 Search
If you have competitors in the business, we will be happy to beat them with our strategy and make you a leader in the business.
03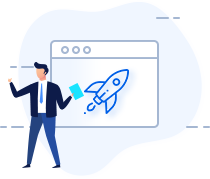 Making of
We will create your web site within 8 to 10 days from the day of ordering.
Why choose us?
Working with the unique
WebOpcija Agency
We make deals quickly and easily, as evidenced by our faithful partners around the world, it's time to turn your dreams into reality and realize them in the best light.
Content optimization
60%
1. Contact us
Once we receive your contact message, we will get back to you within a few hours.
3. Naši prijedlozi
Based on everything you have told us about your goal, we will give you our suggestions on the structure and strategy of your site.
2. Tell us your wishes
After we get in touch, tell us all about your preferences regarding the structure of your site.
4. Website Design
We will start designing your website and will allow you to follow the whole process at any time. We are ready to make any changes to your site, the project is not finished until you confirm it!
ALL BEGIN WITH IDEA.
Ako Nešto Možete Zamisliti,
Mi to Možemo Ostvariti.
Grow Your Business
with the help of our agency.
Our team of experts will allow you to take the plunge in internet marketing, starting with Email / SMS marketing, pay-per-click, and more.
OUR OFFER
We offer you the Best Services
How would you completely dominate the market
Marketing content
We'll create content for your ads that will upset your competition, we have video ads, text ads, or photo ads that allow you to develop your product, brand, or personality the right way.
SEO Optimization
To get higher visits, there is a so-called SEO optimization that gives you the ability to be the first to search for specific words.
Social Media Marketing
Za sve naše klijente koji se odluče za promociju putem društvenih mreža, kreiramo Facebook/Instagram stranicu i pripremamo je za prvi korak, to jest prvi oglas.
Web design
Fast, easy and inexpensive, we will create the ultimate Web site for you to have unlimited possibilities, you will even be able to manage the entire Web site through our panel.
Creating applications
If you want to make your idea a reality, we create the best application for you, then you are in the right place.
PPC Advertising
For those demanding, persistent and industrious, there is PPC advertising, that is Pay per click dominated by Facebook, Instagram and Google.
Zatražite ponudu za neku od naših usluga. Očekujemo Vašu poruku.